Widely applicable to various skin types and symptoms
POTENZA is a medical equipment that outputs RF energy from a microneedle tip. Unlike conventional roller needles and needle pens, which only act on the wound healing process, POTENZA can simultaneously produce a thermal effect, increasing the patient benefit gained in a single treatment. While energy-based equipments such as C-IPL and Nd: YAG lasers react to pigment, POTENZA, with its microneedle RF, produces a thermal effect, allowing it to treat all skin types and symptoms. It is a highly versatile medical equipment with enhanced performance.
Product Features
Highly satisfactory acne scar treatment
Coated needles cause Zero thermal damage to the epidermis
Easy to receive treatment with short downtime even with high power output
POTENZA microneedles are coated with a heat insulator except for the tip(*) to protect the epidermis from the thermal damage of RF energy. In addition, unlike conventional fractional treatment or microneedles, POTENZA can significantly shorten downtime due to its high hemostatic effect by coagulation after needle puncture. POTENZA therefore is a medical equipment that is easy to select as a treatment option, having a high potential to be considered for high power treatment.
*Two types of coated needles are available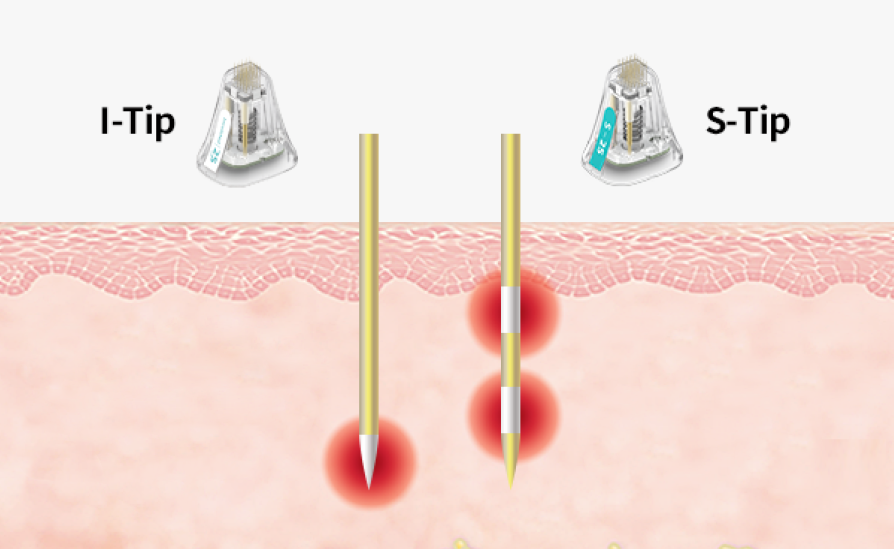 Allowing the medication to infiltrate the needle hole evenly
Equipped with Drug delivery mechanism that can produce synergetic effect with medication
In acne scar treatment and skin rejuvenation therapy, there is a high demand from both physicians and patients for the use of medication in combination. However, conventional treatments use equipments that do not take efficiency of into account. POTENZA's needle tip with pumping mechanism allows even distribution of medication into the needle hole, which contributes to patient-centered treatment that pursues drug synergy.
Pumping tip with drug delivery mechanism
The pumping tip is equipped with a unique mechanism that applies negative pressure to the skin at the time of puncture, followed by positive pressure to ensure even distribution of the medication.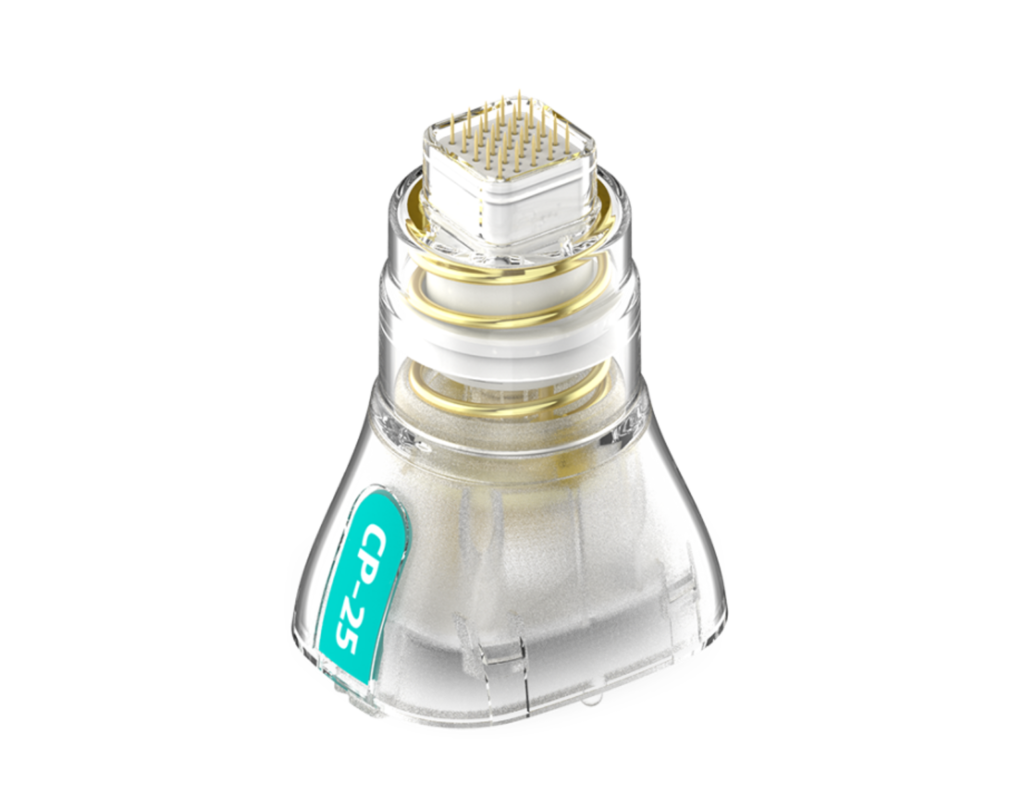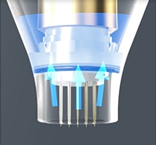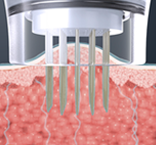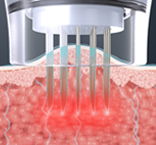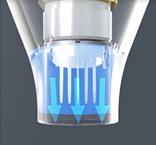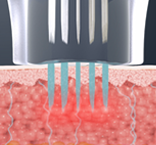 Inserted precisely on target
Even energy distribution
High-density 25 needles
Precise and even injection(delivery)
Synergistic effect in combination with RF
Usefulness of the Pumping tip
POTENZA's needle tip allows for even, precise penetration of medications in targeted skin layer. This cannot be achieved with mesogans which tend to show liquid accumulation, nor with conventional needle RF tips as drug penetration is insufficient.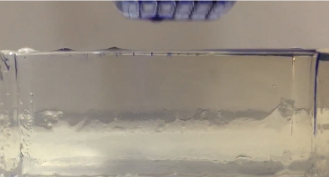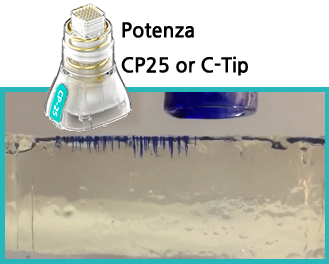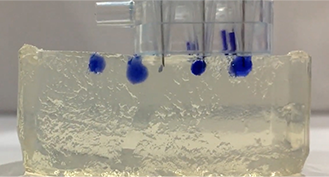 Wound-healing by microneedling with RF energy and Synergetic effect when used in combination with PLLA formulation
PLLA formulation has tended to be avoided due to the risk of granuloma. However, McCoom, developed exclusively for POTENZA can significantly reduce the risk due to its fine particle formulation.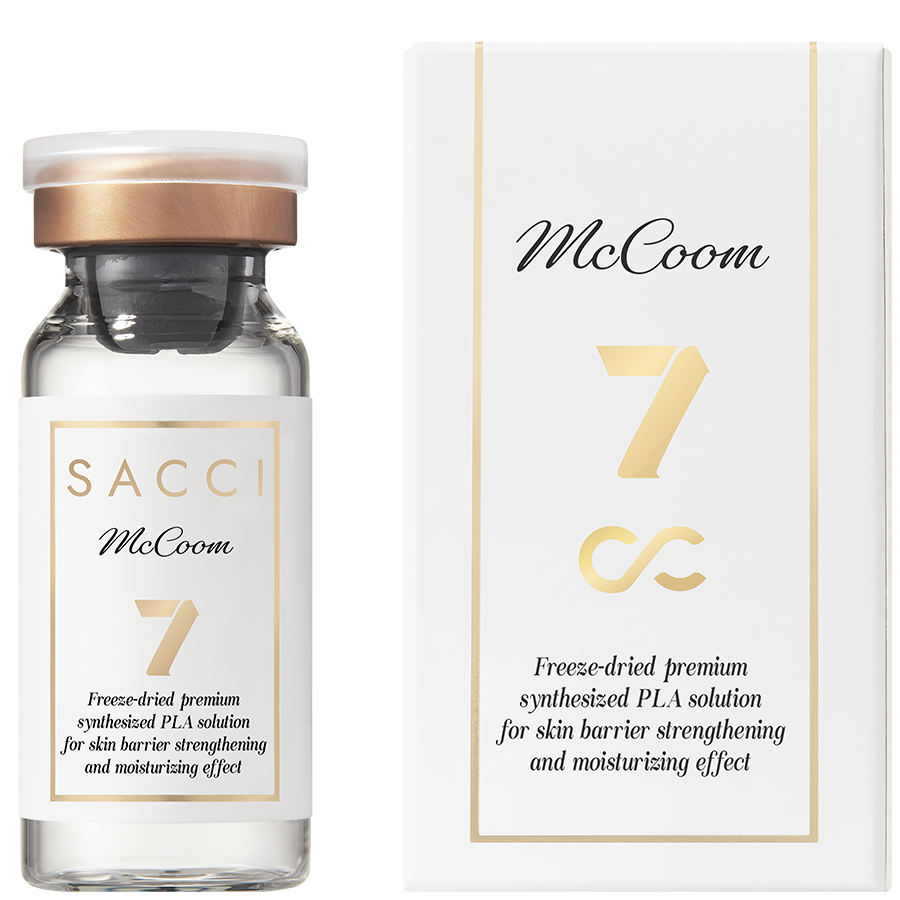 Substance
Composition
Proportion
PLLA(30μm)
21.0 mg
41%
CMC
13.2 mg
25%
Mannitol
17.8 mg
34%
Total
52.0 mg
100%
POTENZA in combination treatment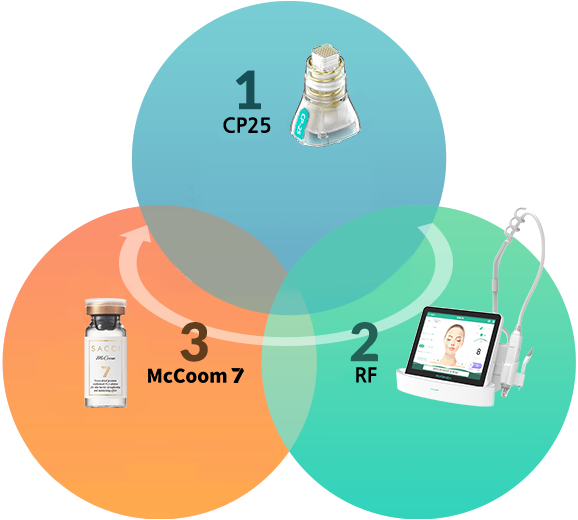 Tissue volume augmentation
Needles create controlled micro-injuries to stimulate the skin and make wound-treatment
Monopolar RF irradiation treatment enhances skin tightening and increases collagen remodeling
Boosting skin volume restoration with PLLA using Drug (McCoom) delivery mechanism
What is PLLA?
PLLA (Poly-L-Lactic-Acid) is a biodegradable polymer with a proven track record in the medical field. It is a component that breaks down into water and carbon dioxide inside the human body over several months to approximately two years. When injected subcutaneously, it promotes the production of dermal collagen and does not cause rejection or immune reaction in the human body. We do not recommend using any PLLA formulations other than McCoom for use in POTENZA, as they have larger molecular weights .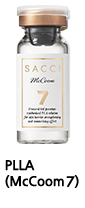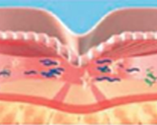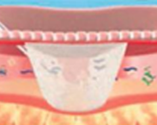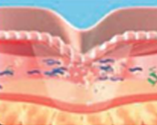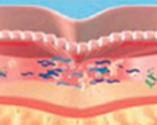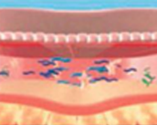 PLLA(Poly-L-Lactic-Acid)

biodegradable polymer
biocompatible, no risk of adverse reactions
Immune response is inert.

Long track record of use in the medical field

Dissolvable Suture
Osteosynthesis Screws
Facial Injectables
New approach to melasma and red skin based on a new theory
Rosacea dermatitis treatment that does not destroy melanocytes nor create melasma
Conventional toning therapy aims to improve melasma by gently stimulating pigment discharge at low power, and while some patients may experience high efficacy, others may experience a risk of melasma worsening regardless of the doctor's experience. POTENZA's melasma approach is a completely new approach that aims to "create a melasma-free skin" by suppressing "melanogenesis" that causes inflammation, opening up the possibility of melasma improvement for patients who have had no success with conventional treatments.
Approach to red skin by inhibition of angiogenesis(rosacea dermatitis, rosacea-like dermatitis)
To develop POTENZA, we focused on the relationship between keratinocyte proliferation and angiogenesis,and have identified the parameters(*) to act on VEGF-related factors that promote keratinocyte proliferation. This identification has overturned the conventional concept of laser treatment that recurrence is unavoidable even after vascular obliteration (burnout) treatment. With revolutionary RF treatment device POTENZA, you will be able to offer your patients a new treatment method for flushing(rosacea and red face) while also preventing the recurrence by inhibiting angiogenesis.
* Please contact us for detailed description.
Wide variety of tips and modes expands therapeutic areas.
Treatment areas can be expanded by simply replacing the 13 different tips.
A wide variation in needle lengths, number of needles, and insulation coating methods support physician's effective treatment according to each case.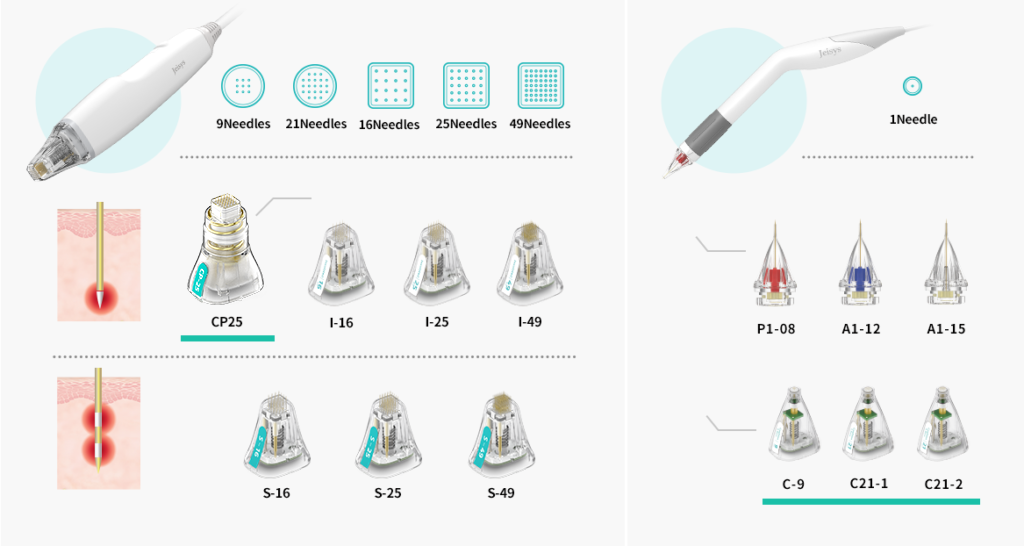 Coating
Semi Coating
Drug delivery
The depth cannot be
selected
The depth of drug
delivery
cannot be
selected
Select from 4 modes to support optimal treatment method
POTENZA's flexible design allows physicians to freely select the combination of bipolar/monopolar and 1MHz/2MHz output methods to fully utilize the characteristics of RF. POTENZA enables you to perform an optimal treatment in consideration of the patient's skin condition and the expected effects.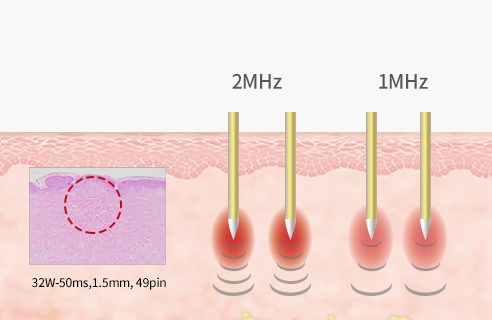 Patient Requests
I want to improve acne scars
I want to get rid of acne
I want to improve skin texture/tone, reduce pores and fine lines (uneven skin texture, skin laxity, pores and fine lines)
I want to remove stretch marks
I want to remove chloasma
I want to reduce rosacea symptoms
Safety Features
Real-time Impedance monitoring technology (Patent pending)
POTENZA is equipped with RIM technology that monitors internal resistance in real time to ensure accurate energy delivery to the treatment area. This feature automatically adjusts the irradiation energy to avoid the risk of unexpected burns. For devices not equipped with this feature, 20% of the variation in energy output may occur.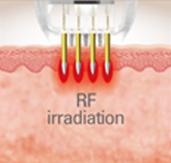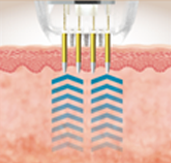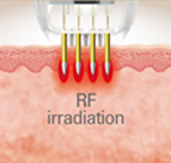 Omni distribution RF Technology
POTENZA's multi-needle system uses a dual generator & innovative needle array to distribute the heat energy evenly over the RF irradiated area.
Comfort Features (User-friendly Features)
15-inch large touch panel
The intuitive screen configuration ensures smooth treatment.
Cart with convenient storage shelf
The front of the cart is equipped with a small storage space for small items used during treatment, such as pharmaceutical formulations and tips.
Tips can be attached without touching the needle
To prevent unexpected accidents during tip attachment, the product is delivered in a package that eliminates the possibility of touching the needle tip until the handpiece attachment is complete.
Jeisys Online Academy
Available for immediate viewing. Jeisys Online Academy Register here!▶︎
Main Specifications
RF TYPE
Bipolar/Monopolar
Power
Max 50 watt
Frequency
1Mhz~2Mhz
Repetition Rate
0.5~3.0sec(0.1sec/step)
Needle Thickness
0.25mm
Adjustable Depth
0.5mm~4.0mm(0.25mm/step)
Treatment Duration
5~990ms(5ms/step)
Electrical Power
100~240V, 50/60Hz, 500VA
Dimention
503.2×365.6×316mm(incl. cable stand:550×701×366mm)
Weight
Approx.9.5kg
Cart(optional)
Type1:478×482×967mm, 32.26kg
Type2:478×457×833mm, 22.2kg